Early November 2018: Limit Users to Specific Locations & More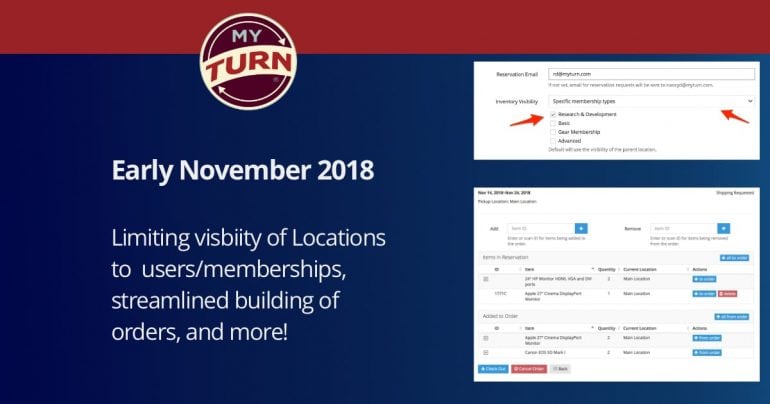 myTurn has added a number of important features to help give you more power in how you limit who can see what inventory, made improvements to our Self Service Kiosk mode, and released a number of minor fixes and changes.
If you have groups of users that should only be able to see (and reserve) inventory from some Locations, you can now limit the visibility of a Location based on Membership Type.  "Memberships" can be traditional paid memberships, or simply used to group users together. Membership support is included in all myTurn subscriptions, though Locations is an upgrade on most plans.
Modifying Inventory Location visibility
To set which membership types can view and reserve the inventory for a specific location:
Go to Settings -> Organizations -> Locations
Click "Edit" on the Location you want to modify
Change the Inventory Visibility to "Specific membership types"
Check off the Membership Types that should have access to this location

We've also started to streamline the Build Order page and process in preparation for integration with a formal process to transfer items between Locations (coming later this month):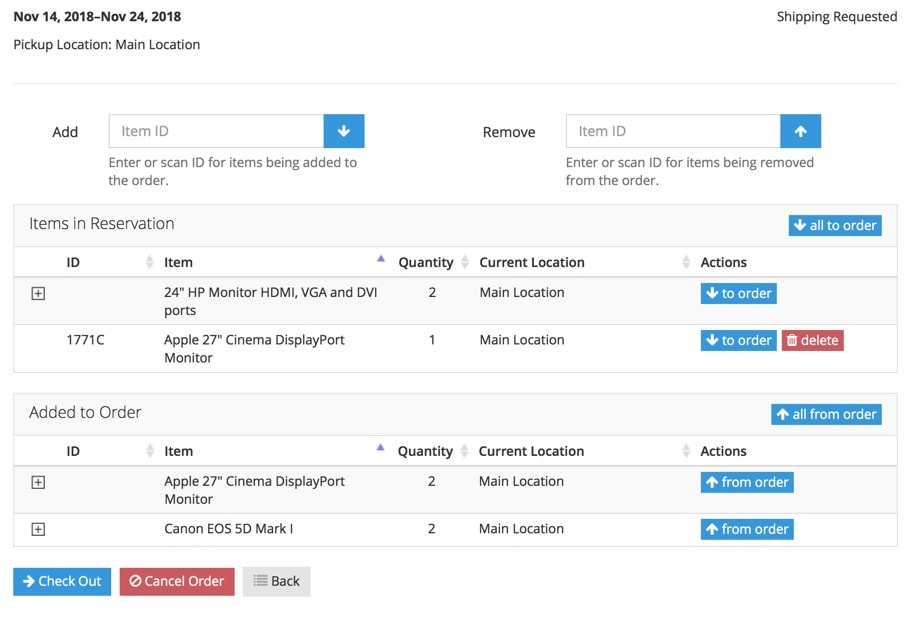 Read on for other updates and bug fixes in this release