Reservation Shipping & Delivery Fulfillment Method Management is here!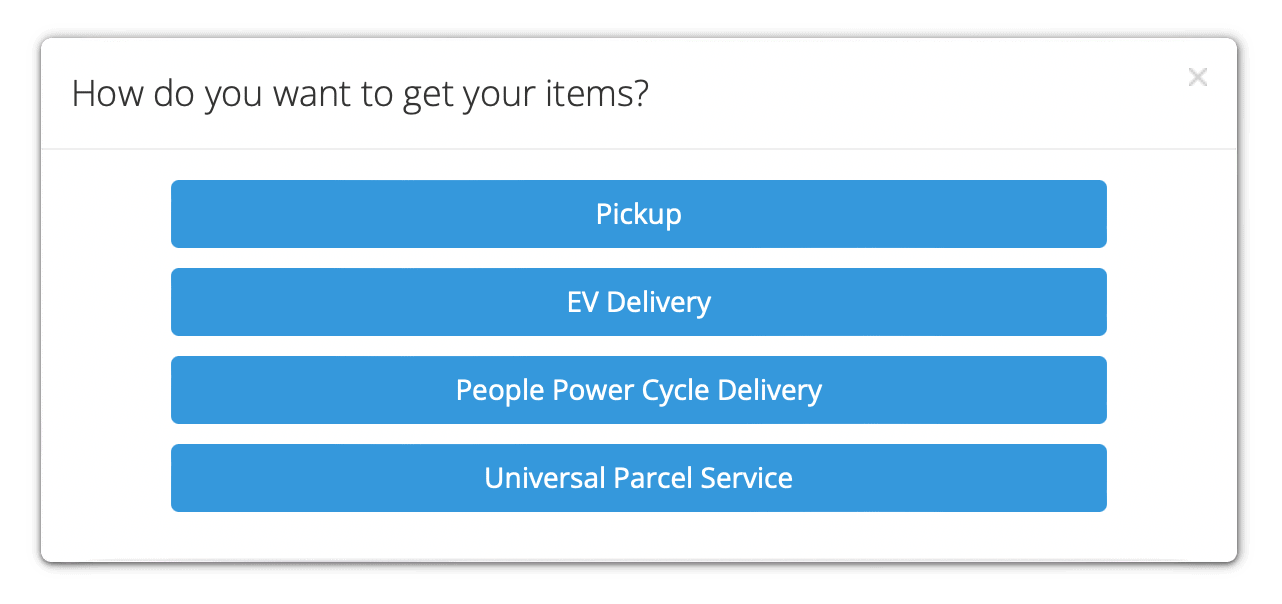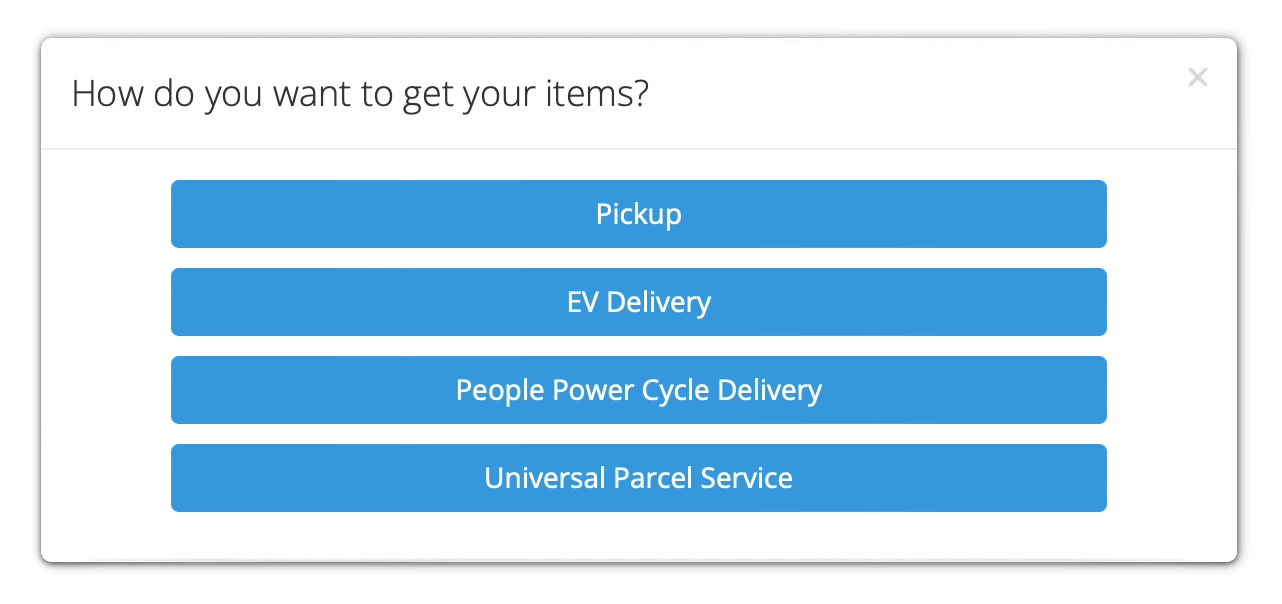 Do you offer multiple fulfillment methods like shipping or delivery? You can now allow users to specify how they want to receive their items:
Pickup: this is the default/original fulfillment method and is where items are collected from your location(s). Pickup is enabled by default but can be disabled.
Delivery: this is an optional method is where items are delivered to users who are local. You may offer this service yourself, use bike/EV/etc. delivery services, etc.
Shipping: UPS, FedEx, Postal Services, etc. While similar to delivery, fulfillment methods of this type change some of the settings/display/etc. (e.g. "Deliver to" vs "Ship to", and not displaying the fulfillment location in most circumstances).
Configuring Fulfillment Methods
You can set up and configure one or multiple additional fulfillment methods at:
Settings > Loans & Reservations > Fulfillment Methods
By default, you will have just one Fulfillment Method, Pickup:


You can edit the Pickup fulfillment method to optionally add a description, or you can click "Add New" to add an addition or different fulfillment method: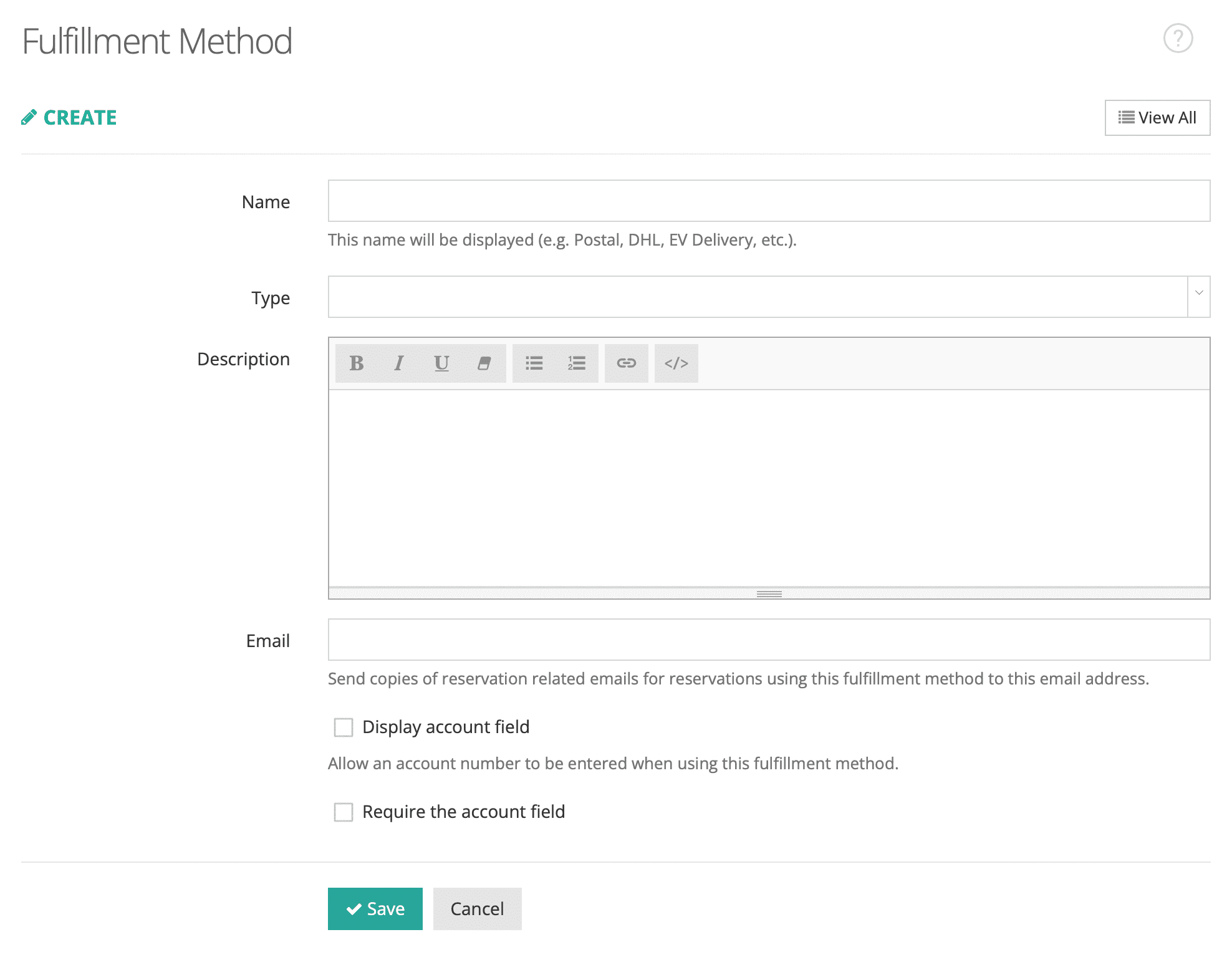 Shipping & Delivery
When starting a reservation using a delivery fulfillment method, users will be able to specify where they want items delivered, including to their primary, secondary, or a new address.
If you enable the Account option, you can require that field to be field out before selecting dates and a time slot.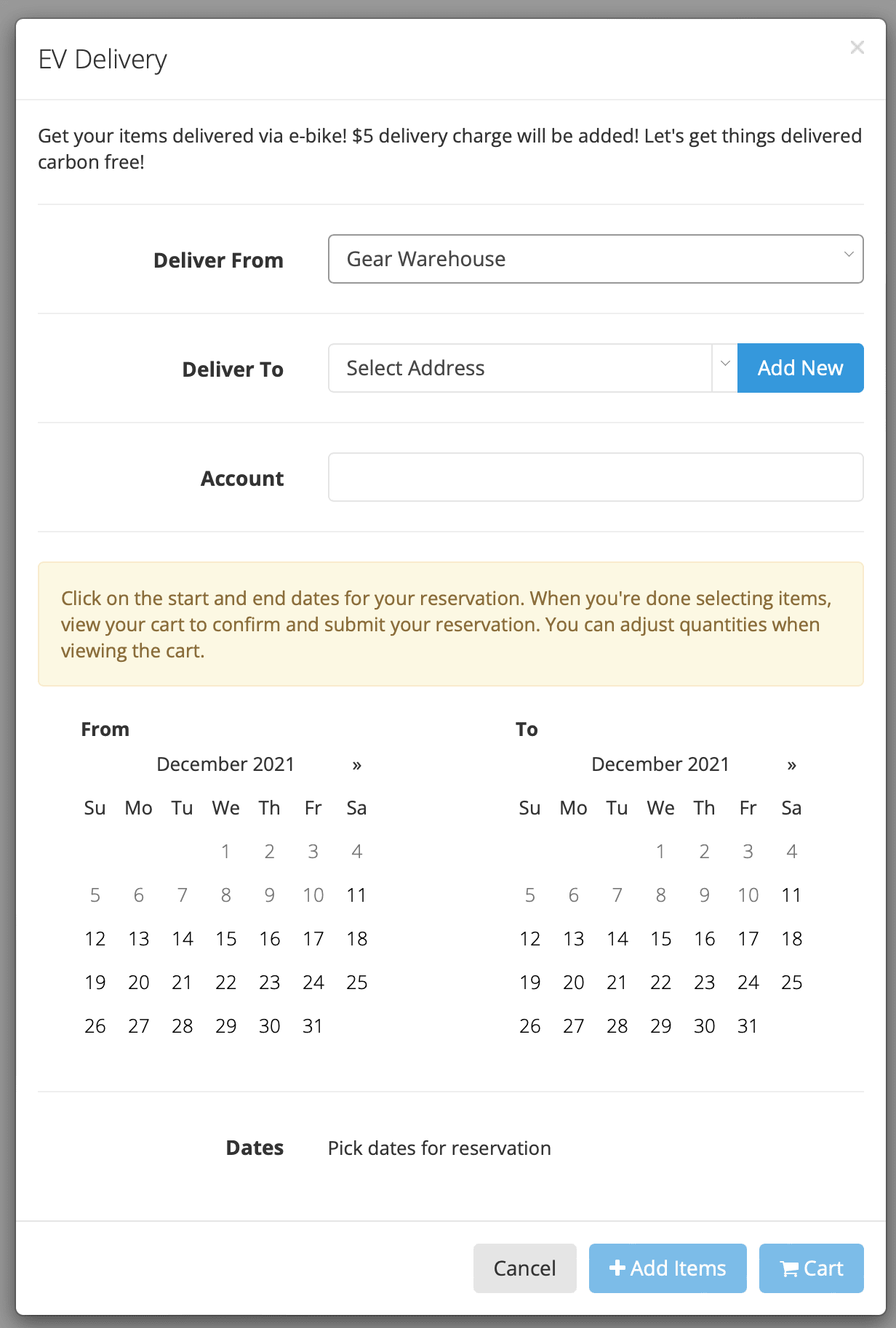 Learn more on our support site!